Skip to Main Content
It looks like you're using Internet Explorer 11 or older. This website works best with modern browsers such as the latest versions of Chrome, Firefox, Safari, and Edge. If you continue with this browser, you may see unexpected results.
Overview
AMA Style is a variation of the Vancouver system devised by the American Medical Association (AMA). The University supports the use of the 11th edition of the AMA Manual of Style, which is used in the School of Medicine at Notre Dame.
AMA is an author-number style, which means a number is placed in the text to correspond to the author name(s) in the reference list, which are listed numerically in order of appearance.
Please see examples and detailed instructions throughout this guide, noting quick reference materials below in the sample reference list, and on the Quick Reference Guide page.
Note for postgraduates, researchers, and academic staff: This guide has been adapted from the official online AMA Manual of Style 11th edition. Some local interpretations have been created in order to suit the needs of students undertaking coursework. If you are planning to publish your material, the Library recommends consulting the Manual for more detailed instructions, particularly if reproducing copyrighted works.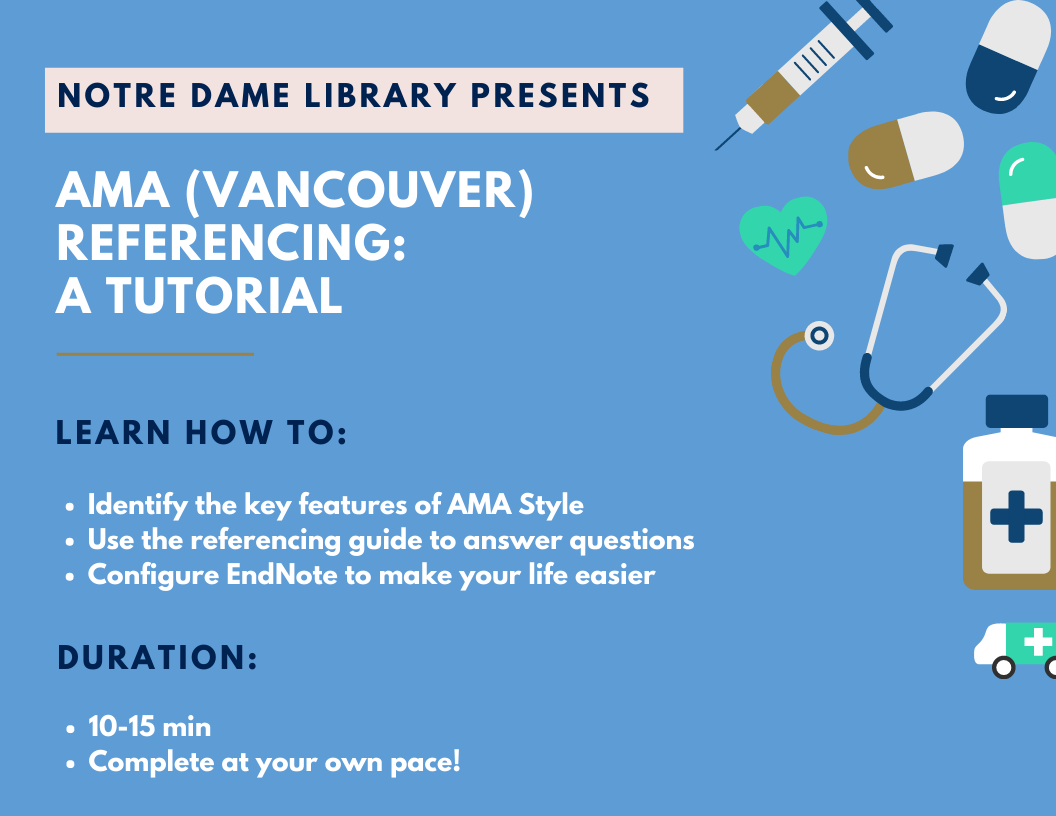 Tools, guides, and classes